Petlife is powered by Vocal creators. You support
Abstract Ammy
by reading, sharing and tipping stories...
more
Petlife is powered by Vocal.
Vocal is a platform that provides storytelling tools and engaged communities for writers, musicians, filmmakers, podcasters, and other creators to get discovered and fund their creativity.
How does Vocal work?
Creators share their stories on Vocal's communities. In return, creators earn money when they are tipped and when their stories are read.
How do I join Vocal?
Vocal welcomes creators of all shapes and sizes. Join for free and start creating.
To learn more about Vocal, visit our resources.
Show less
The Little Kitten That Could (Part 1)
A Series (Part 1)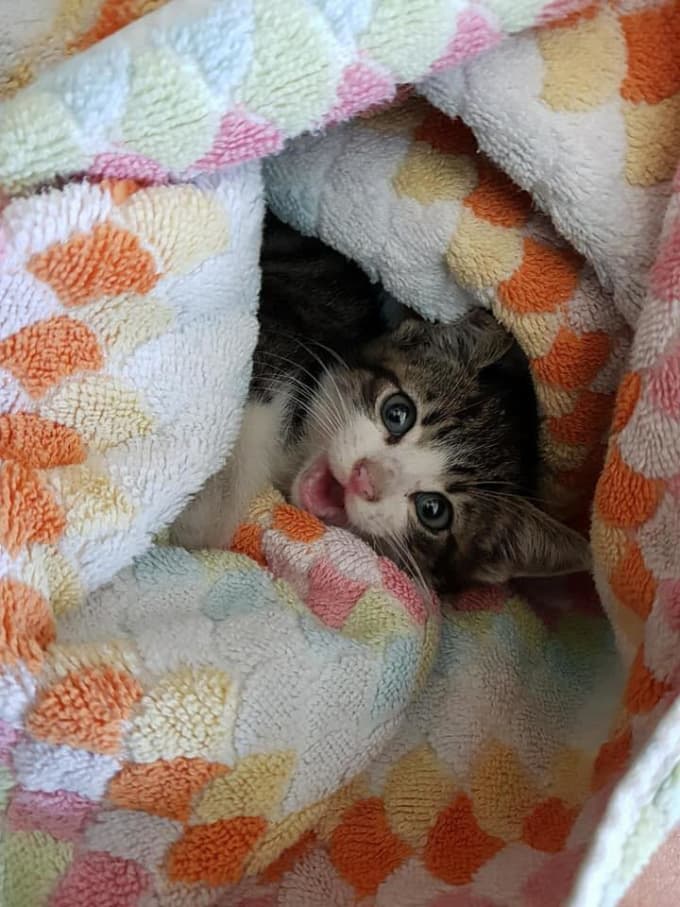 Rewind to mid-May, 2018. I'm on a mild walk to get my heart going and to keep my anxiety down. The sun is bright as it reflects off the car hoods that sit idly waiting for the light to change from red to green, allowing them to cross a very busy intersection. I'm standing in the middle island, waiting for my red hand to turn into a white walkman when my phone starts to ring from my pocket. 
The Call
It was my mom, asking me if I wanted to go with her to (at the time of the phone call I heard) a dinner with her warehouse co-workers at seven. It wasn't a weird request so of course, I said, "Sure, why not." It was only after I hung up that I quickly realized I didn't know what I was going to wear or if I even had time to go home and shower.
I have some insane anxiety and was even diagnosed with an anxiety disorder that strongly affects how I function on a day-to-day basis. So questions like these: "What should I wear?"; "Do I have time to shower?"; etc. They stop me in my tracks and fester behind what I know and what I'm comfortable with and eventually makes me panic. So before I let the anxiety control the rest of my walk, I called my mother back and asked her about the dinner.
The First Time I Saw Him
I remember the confusion we both had when I called her back. She didn't know where I had gotten the dinner idea from, and, frankly now that I am writing this a few months later, I'm not 100% sure how I got dinner from what she had actually said: 
"We found a kitten this morning, we think it's been living in the warehouse but got into our offices. So I'm bringing her to our vet tonight."
She didn't know that the kitten was actually a male cat.
When I heard that, my heart did a really weird thing, and I was sad but really excited. She told me to check her Facebook because she had taken a picture of the kitten, and, when I saw the kitten wrapped up in its towel mid-meow, my heart completely melted, and I was in love.
There was something about this kitten that screamed:
"Take me home!" 
And I was 100% on board. The only issue that I could think about that would be a real issue was, if I was to bring the kitten home, how would my other two fully grown animals react to the guest of the house?
The Other Animals
Naomi is a thirteen-year-old tabby Sylvester-type cat with more black fur than white fur, and Daryl is a four-year-old Boxer mix who spent the good amount of his life trying to befriend Naomi who is old enough now to be known to our family and our close family members as a "Grumpy Old Woman." So the puppy and the cat didn't really have a great relationship. However, they did find peace like any sibling would who has had to share something would. So it would be a bit of a nightmare to bring in another animal into the home and risk both Naomi and Daryl not liking the kitten. But that was Future Me's problem. Current Me was more concerned about the state of the kitten and the shower I so desperately needed and the time I was slowly losing thinking about it.  
The First Time I Met Him
When the baby arrived at 6:15 PM (15 minutes after the call and 45 minutes before the kitten's appointment), he was lying inside of a box meant for paper. The box was taking up most of the space in the passenger seat. I picked up the box and slid into the seat. My right knee (or as my doctors would call it and describe it "my affected side knee") buckled all the way down as I tried desperately not to disturb the box I was balancing between my hands. 
Once I was in the car, I decided it was finally time to see the cat. Like an excited child on Christmas, I opened the cardboard box and looked inside.
There he was... wrapped up in a yellow and pink towel. His sleepily curious eyes peeked out from under the towel gently. As our eyes met my heart melt even more. 
I put the lid to the box back on as my mom pulled into the parking lot of the vet's office. 
The Name/Appointment
As most of the new pet owners know, going into a veterinarian's office for the first time is a whole bunch of paperwork and waiting. Much like a "New Patient" experience at a doctor's office or hospital. So here we sat in this little waiting room, filling out some paperwork for a kitten we've only had for a few short hours. 
My mom turned to me and gave me a look that made me smile as she said to me,
"We need a name."
Which, as a writer who creates characters and worlds in my free time and struggles hard with naming these characters and places, I was already on top of that and had been thinking of a name since I saw his cute little button nose on Facebook. I answered quickly and said,
"Loki if it's a boy and Kiara if it's a girl." 
Which at the time of naming him, I had little to no idea just how mischievous this kitten would be. I wanted to name the kitten Kiara if it was a girl because I am a huge Lion King 2 fan. We found out soon after having that conversation that Loki was Loki and not Kiara. The appointment ended on a good note, all things considered. It was almost a certain level of miracle that I had only ever been close to since my brain surgery 20 years prior, that's how "OK" he was. 
The kitten was born and abandoned in a warehouse, and, from what my mom described while we were in the car on the way to the vet, he was probably not going to make it. But in the short five hours he spent under the desk, in a box, in my mom's office at work, suckling on formula and sleeping, he made an incredible turn-around. 
He was still declared underweight, but otherwise he didn't have any worms, ticks, or fleas, which was incredible. 
Acclimation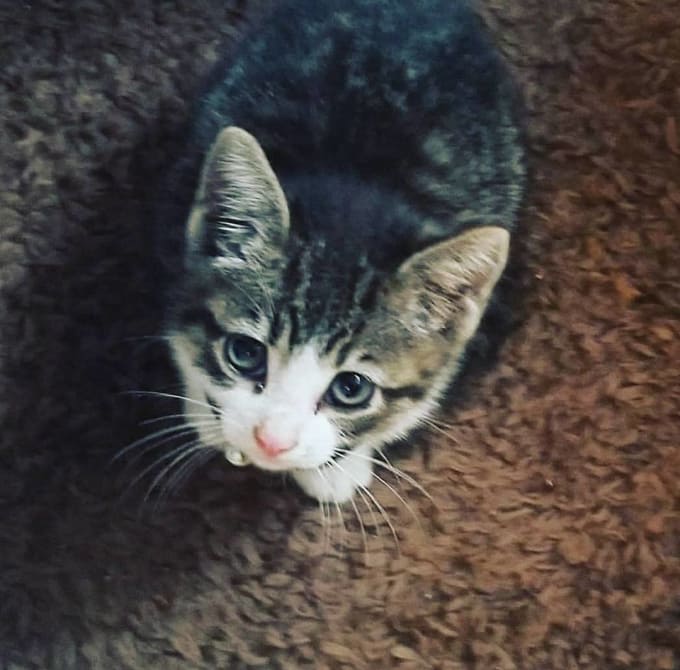 The vet sent us on our way and gave us some guidance on how to treat him with the other animals around. For those of you who are reading this and are thinking about getting a new furry friend for your furry buddy, remember these steps:
A new environment for any type of animal from baby to elder can be a bit scary for your furry friend. So keep them in a single room or area of the house until they are comfortable enough with you and the environment they've grown to know. 

If you have one or more other pets in the house, meeting them may still be a little too much on your new little buddy. If you are planning on bringing in another animal and have reached this step, keep the animals separated for now, but place each animal in an environment with one another's scent so the two (or more—but I recommend just repeating step two a few times with each animal, less of a stress that way) can adjust.

After a good day or two of a friendly wall separating fun between the two animals comes monitored play. Monitored play is like watching your kids play on the playground. Make sure they're playing not fighting, and if they need to be separated, you'll be there to separate them. 

This step could last anywhere from a day to a week to a month, or in the case of Naomi versus Daryl, it could never happen. Luckily, Loki was a very different story and is a very courageous animal and in a short three weeks, he became best buds with not only Daryl the Pup but Naomi the Grump too. 
And my family has never felt closer—although it took them months to like one another.