Petlife is powered by Vocal creators. You support
Natalie Ige
by reading, sharing and tipping stories...
more
Petlife is powered by Vocal.
Vocal is a platform that provides storytelling tools and engaged communities for writers, musicians, filmmakers, podcasters, and other creators to get discovered and fund their creativity.
How does Vocal work?
Creators share their stories on Vocal's communities. In return, creators earn money when they are tipped and when their stories are read.
How do I join Vocal?
Vocal welcomes creators of all shapes and sizes. Join for free and start creating.
To learn more about Vocal, visit our resources.
Show less
Tips and Tricks to Help You with Pet Odor Removal from Upholstery
Some Tips and Tricks for Pet Odor Removal from Upholstery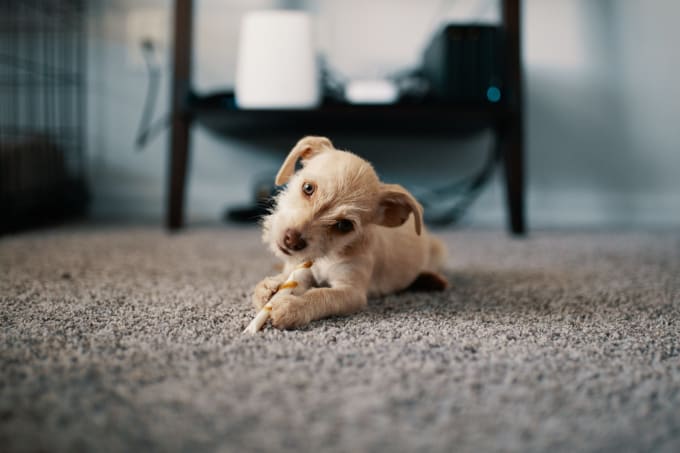 Animals are cuddly and make our home a place of comfort and joy. But you can't deny the fact that they have a habit of spreading their odor around the house. Very often, these smells get deeply buried into your mattresses, pillows, furniture, carpets, and other fabric items. Because of their soft material surfaces, these household items have a tendency of collecting oils, urine, grime, dirt, and dander left behind by your pets. It becomes important to maintain your upholstered furniture if you want to ensure it lasts for decades.
Here are some tips for and tricks for pet odor removal from upholstery.
Act fast to absorb as much of the stain as you can.
Most of the people are scared of damaging their upholstery by cleaning. But they don't realize: The longer the stains set, the difficult it becomes to remove them. The best way to get rid of pet stains is to act quickly. You should always have all the necessary cleaning supplies on hand with you so you can respond quickly. All types of stains should be cleaned immediately.
The upholstered surface of your mattress can soak in odor over time just like any other furniture. Providing care and maintenance for your mattresses can extend its longevity. If you are still scared about the damage, you can always seek help from the professionals for mattress cleaning in Adelaide.
Using a Dedicated Air Purifier
For keeping pet odors at bay, the key is to use an air purifier. The air purifier works by striping the air of any odors or smells. The particles that make up the animal odor are suctioned inside the machine and pulled inside an activated carbon filter. The filter keeps the odor trapped inside the machine and purifies the room. The air purifier will not only keep the room smelling fresh, but it will also remove allergens that can cause health problems.

Spot Cleaning
For urine stains, the best way to act is to absorb as much of the urine as possible. Blot the area with the towel and gently clean the area with the correct cleaning agent for the type of fabric you are using. If the information about the appropriate cleaning agent is not given on the attached furniture tags, search online but be mindful of the agent that you are using. In the case of urine stains, use enzyme-based cleaners. Sprinkle a thin coat of baking soda on the area, if the odor persists after the initial cleaning. Let it sit overnight and soak up the odor. Then vacuum the area in the morning.

Removing Hidden Stains
When the stains are not fresh, it can be difficult to get rid of pet odor. It becomes a challenge to find the old stains. You can use a torch or backlight to find these areas. You can easily get backlight at the home improvement center. Use the backlight in a dark room to locate all soiled areas. Do not forget to mark these areas with some tape to ensure you do not lose track of where the stains are located. Once you have marked the areas, you can then clean the material accordingly. This can be a pain to do initially, but your hard work will reward you a fresh smelling home.

Professional Cleaning
The most effective way to succeed in pet odor removal is to contact a professional for upholstery cleaning in Adelaide. Hire a professional carpet cleaning company that provides a wide range of upholstery cleaning services. Do not forget to check with the company for insurance of any damage that might occur. You can also ask them for tips to keep your carpet and furniture clean for longer.
Professionals have specific types of equipment and techniques to fight even the worst upholstery odors and stains. They will provide quality services and give you a guarantee for their work.