Petlife is powered by Vocal creators. You support
Jessica Herring
by reading, sharing and tipping stories...
more
Petlife is powered by Vocal.
Vocal is a platform that provides storytelling tools and engaged communities for writers, musicians, filmmakers, podcasters, and other creators to get discovered and fund their creativity.
How does Vocal work?
Creators share their stories on Vocal's communities. In return, creators earn money when they are tipped and when their stories are read.
How do I join Vocal?
Vocal welcomes creators of all shapes and sizes. Join for free and start creating.
To learn more about Vocal, visit our resources.
Show less
Most Popular Dog Breeds for Families
It can be difficult to decide which dog is the right fit for your family. These are the most popular dog breeds for families.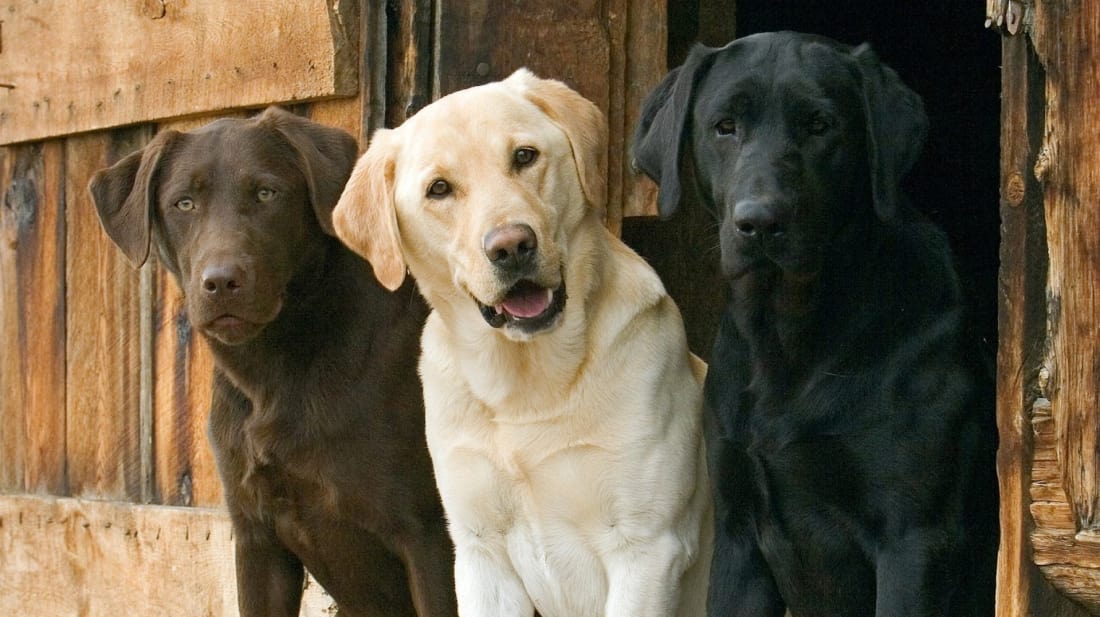 Searching for a new furry and feathery friend is a fun and exciting time. But it can be overwhelming to know which dog will get along best with your family. Especially if you have a child, you need a dog that is family friendly and will love to play and cuddle. These are the most popular dog breeds for families based on their temperament and energy level. You and your family will instantly fall in love with these great dog breeds. In no time, one of these dogs will become your new best friend.
Beagle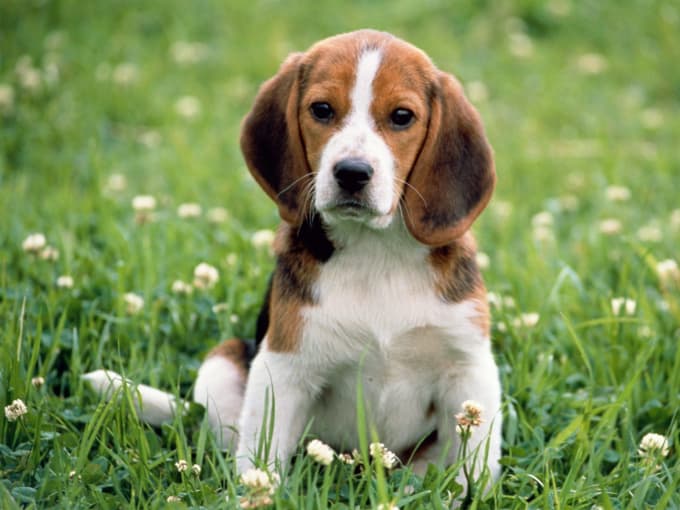 A Beagle has a calm temperament which is perfect for kids. This small dog has a ton of energy and loves to play fetch outside or go on long walks. Beagles are a popular dog breed for families since they love to explore and are very friendly. Also, they are very smart and usually get along with other dog breeds, too. This dog always will keep you and your family entertained and be an extremely loyal companion. 
Brittany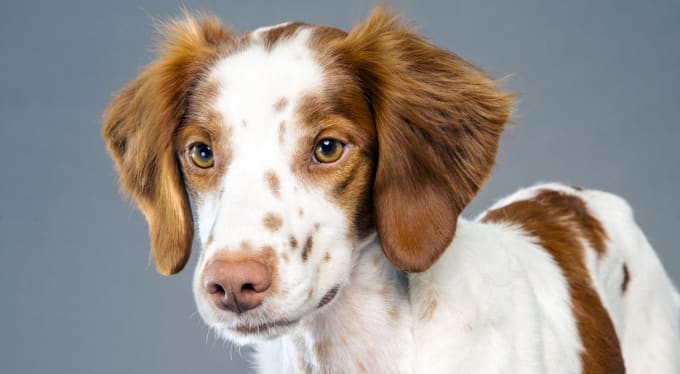 A Brittany is a very energetic dog breed. This popular dog breed is ideal for a family because they love to play sports with children and are easy to train. These incredibly friendly and compassionate dogs seek a lot of attention and want to please their owners. Also, they are very a knowledgeable dog breed. This type of dog will quickly find a place in your heart. 
Golden Retriever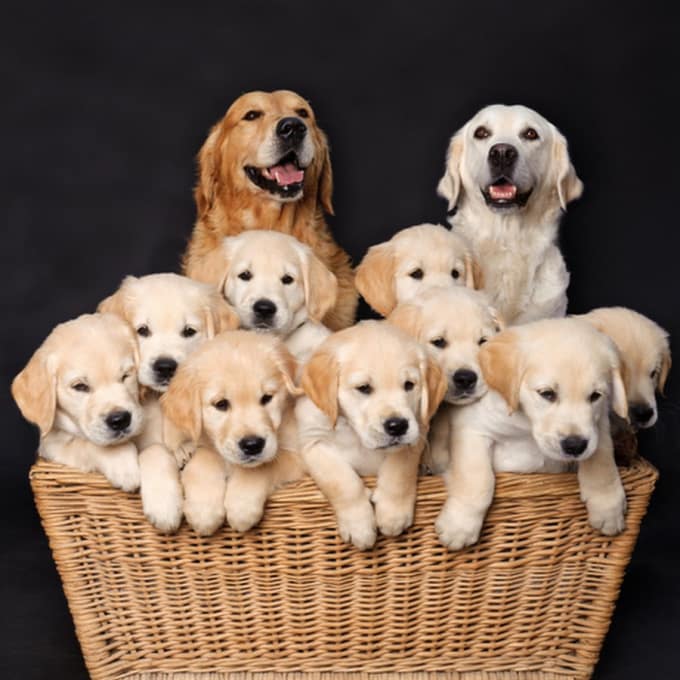 A Golden Retriever is one of the most popular dog breeds for families because they are unwavering in their patience level and only desire to please their owners. This dog breed will get along very well with kids since they love to play and are very compassionate. If you have a swimming pool you should be warned that these dogs love to swim. 
Collie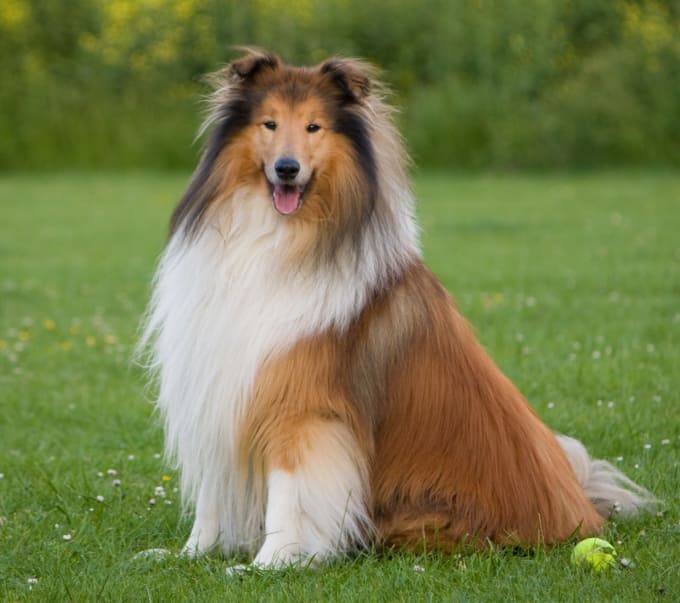 A Collie loves to play with children and is determined to always obey their owners. This is a popular dog breed for families because they are very easy to train and love attention and playing outside. These smart and affectionate dogs will be great for protecting your family and providing fun for everyone.
Vizsla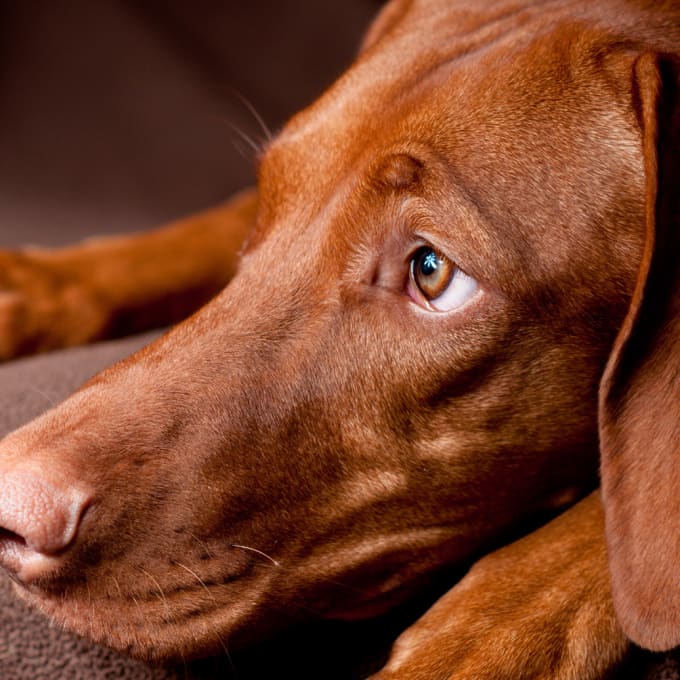 The Vizsla is a sensitive and loyal dog breed. They are one of the most popular dog breeds for families because they require constant attention and enjoy getting exercise outside. These dogs are intelligent and have fun learning new tricks and impressing people with their intelligence. A Vizsla is a great dog to bring on a hiking trip. 
Irish Setter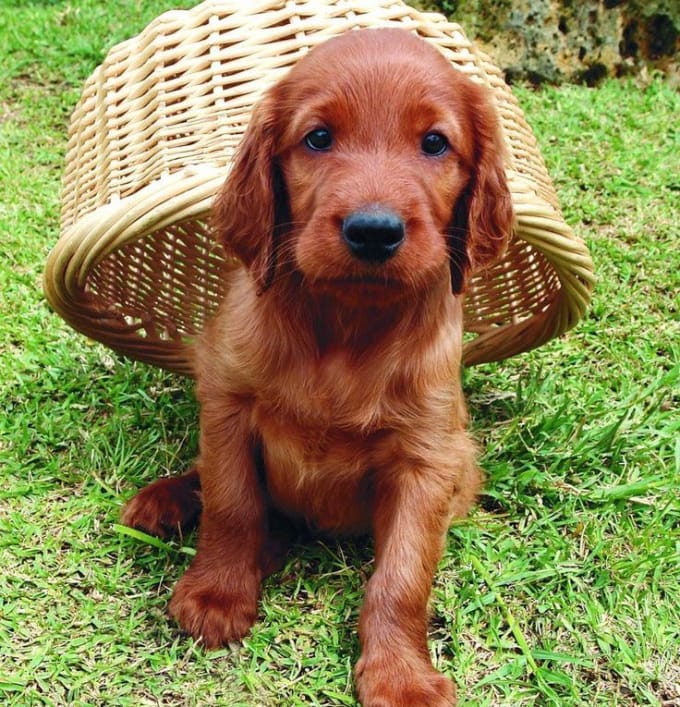 The Irish Setter is a perfect family dog. They crave human interaction and end up being upset if they are left alone. Since these dogs want to be a large part of the family they are always on their best behavior. An Irish Setter enjoys any type of physical exercise and is a very loyal pet. 
Newfoundland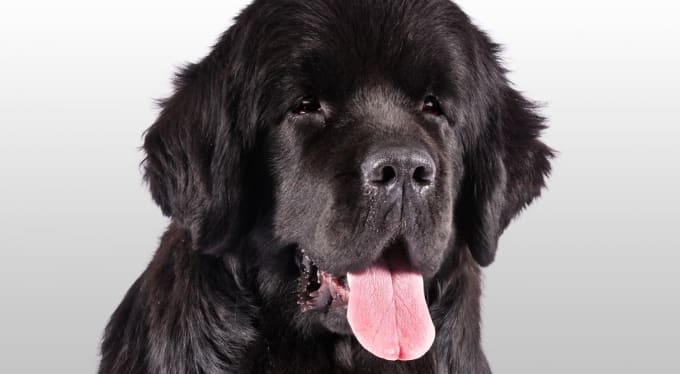 This dog breed is very popular for families because even though they are large they are very sweet. These dogs are essentially giant pillows. They love nothing more than pleasing their family and are extremely loyal and compassionate. Also, Newfoundlands are very bright dogs and are protective of their family members. These dogs are surprisingly good swimmers and have sometimes helped rescue people in critical situations. 
Bulldog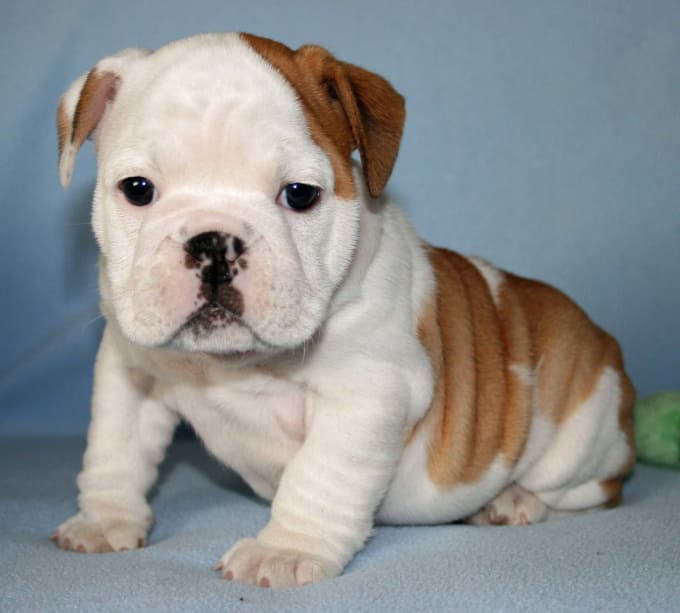 This dog breed is excellent for kids who like to play rough. They are very loving and loyal to their owners. They are not as playful as slimmer dogs but they are sensitive and get along well with other dogs. Also, they are extremely patient and are fine with spending a large majority of the day relaxing on the couch. 
Labrador Retriever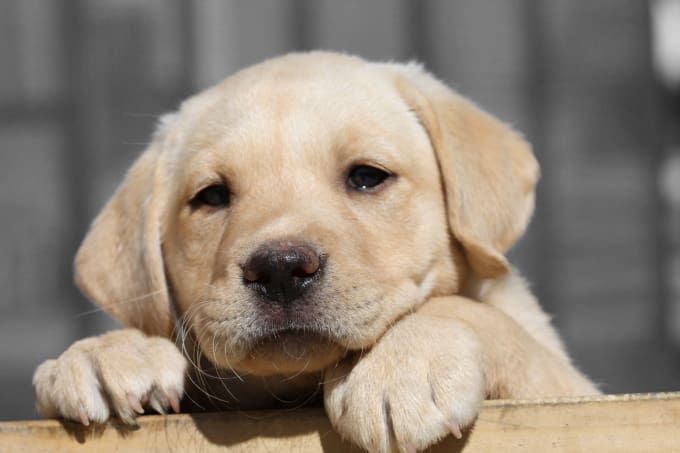 The Labrador Retriever is one of the most popular dog breeds for families because of their very easy going temperament and constant desire to play. These dogs are very easy to train and only want to receive love and listen to their owners. They are very loyal and protective of their family. Also, Labrador Retrievers are bright for dogs and love learning new tricks and then showing them off to people. Most of these dogs end up becoming service dogs due to their amazing personality and need to always obey their owners. 
Bull Terrier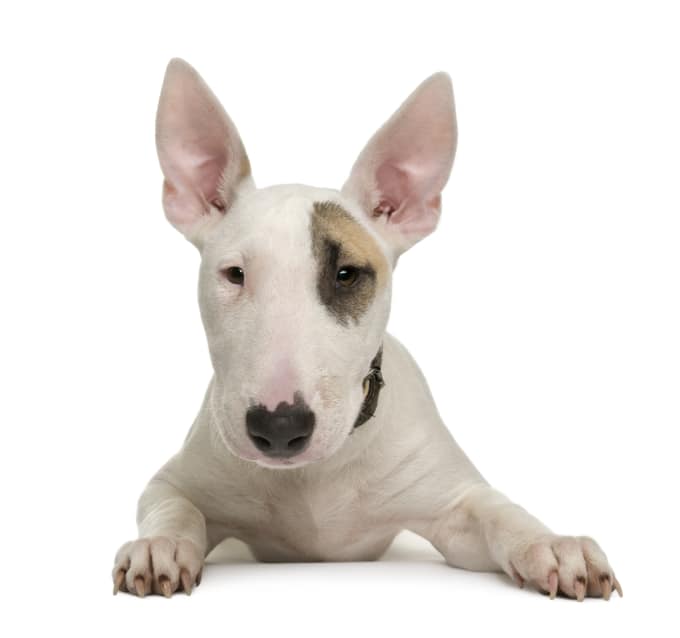 A Bull Terrier is a popular dog breed for families since they are friendly and very bright. These adorable dogs require constant exercise and are compatible with children because they will easily tire out your children. In addition, they are protective and very compassionate dogs. These high energy dogs will easily fit right in with your family and make a wonderful pet.