Petlife is powered by Vocal creators. You support
Christine Brown
by reading, sharing and tipping stories...
more
Petlife is powered by Vocal.
Vocal is a platform that provides storytelling tools and engaged communities for writers, musicians, filmmakers, podcasters, and other creators to get discovered and fund their creativity.
How does Vocal work?
Creators share their stories on Vocal's communities. In return, creators earn money when they are tipped and when their stories are read.
How do I join Vocal?
Vocal welcomes creators of all shapes and sizes. Join for free and start creating.
To learn more about Vocal, visit our resources.
Show less
Life of a Bearded Dragon
Bearded Dragon Thoughts Day One March 23rd, 2017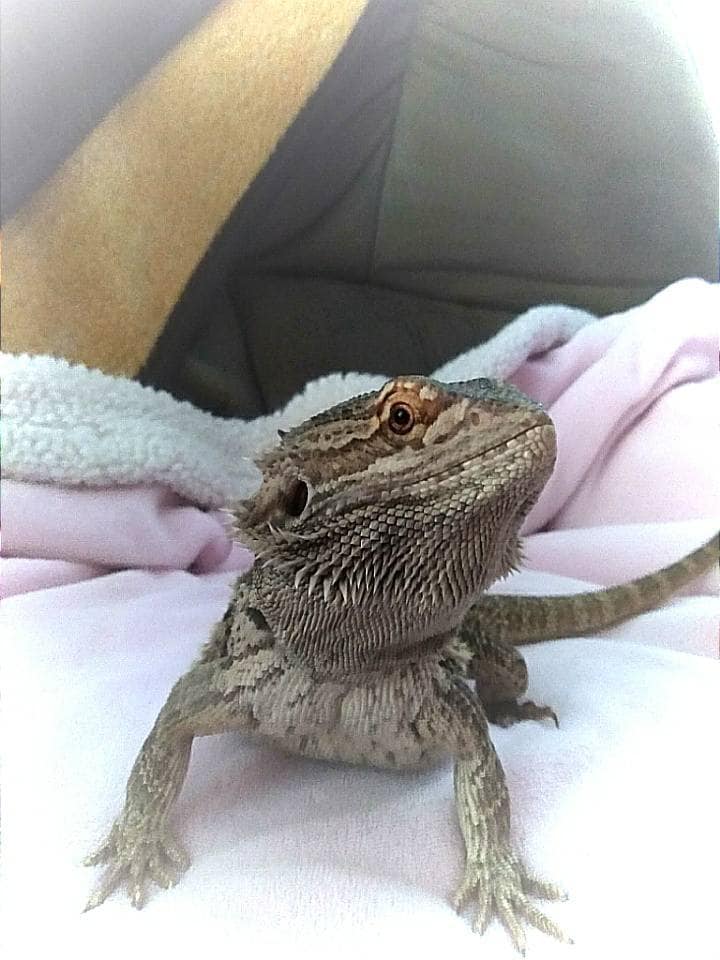 Hello, my name is Manny Lizard Legacy Brown, but you can call me Manny. I am a one-year-old bearded dragon and I am currently living with an amazing family. When I was nine months old, my first family put me up for adoption, because they were afraid of me getting hurt by the larger lizard they had. On March 23rd, 2017 it was a normal day, maybe a little chilly out. I looked out my window and saw my old family put a blanket over the top of my tank and take me to their car. I hid under my log because I was afraid and didn't know what was going on. It felt like we were driving for a long time, but it was only a couple minutes. My old human picked up my tank and put it into another truck and I heard two females' voices. The next thing I know I was being driven to somewhere else, again it felt like forever. I moved around my tank to get a look at my surroundings and saw a human girl sitting next to me talking with the older female driver. After a moment the human sitting next to me got out of the truck. I saw the two human girls picking my tank up with the blanket still on the lid and they took me inside. I couldn't see where we were going, but the next thing I knew I was set down on a stand. I moved to the glass to get a look at my new home and I saw two big dogs and a small cat. I looked up and saw a human girl with red hair holding a phone and it looked like she was taking a picture of me. After she was done, an older looking girl looked at me and took of the lid to my tank off. I closed my eyes and the next thing I know I felt a finger pet my head. I looked up at the human and just stayed there. The human grabbed my roaches and dropped one in my tank, and I didn't know I was hungry, but I ate at least four of them. Then I was given worms next, which are my favorites. She put my lid on again and left to go do something. I fell asleep for a couple of hours and when I woke up I saw a man looking at me. I watched the man take off my lid and put a hand in to pet my head. I just stayed there and did nothing. He put the lid on my tank and sat in a chair watching TV. It was dark out when I saw the older human girl take my lid off, and lay her hand next to me.  I don't know what I was thinking, but I climbed on her. I felt myself being picked up and it was a weird feeling because I had never really been held by my old human. I felt myself being put on her chest and she ran her hand down my back and told me that she loved me and that she would always make sure I had what I needed. The other girl came over and said the same thing. After a bit I was put in my tank with fresh water and food. I heard both humans say they loved me and I just didn't understand how they can have so much love for a little thing like me. My last thought before I went to sleep was that I was loved and I will love my new family just as much.