Petlife is powered by Vocal creators. You support
Natalie Ige
by reading, sharing and tipping stories...
more
Petlife is powered by Vocal.
Vocal is a platform that provides storytelling tools and engaged communities for writers, musicians, filmmakers, podcasters, and other creators to get discovered and fund their creativity.
How does Vocal work?
Creators share their stories on Vocal's communities. In return, creators earn money when they are tipped and when their stories are read.
How do I join Vocal?
Vocal welcomes creators of all shapes and sizes. Join for free and start creating.
To learn more about Vocal, visit our resources.
Show less
Horse Riding Tips That Will Help You Up Your Game
Horseback riding can be really challenging and it takes several years to master this sport. As a matter of fact, there is always something new that you can learn.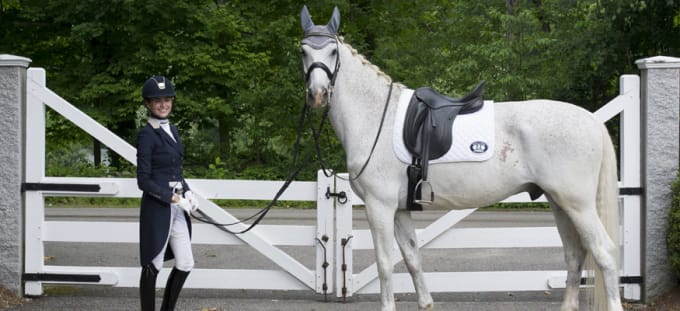 Horseback riding can be really challenging and it takes several years to master this sport. As a matter of fact, there is always something new that you can learn. If you have been horse riding for a while and wish to get better at it then try the following tips.
Learn from different trainers.
Most people only learn from the same trainer over a period of time. However, if you wish to learn a lot, you should meet different trainers. Don't be afraid of this change, as some trainers can teach you new and better concepts from their unique observations. You are bound to learn far more than you would if you only met the same trainer.

Go for challenging horses.
The potential for learning is less if all you do is learn from the horses for beginners. Get out of your comfort zone and go for a horse that is known to be challenging. This will help you in tackling issues and coming out stronger. You will get better at the skill of horse riding and at the end of it, you will have so much to share. Just ensure that you are not in any sort of danger.

Learn from peers.
Is there anyone whom you look up to when it comes to horse riding? You can always learn from them and get some useful tips. Simply watching them ride a horse will also give you an idea of how to get better. In your leisure time, you can also tune into TV shows and competitions related to horse riding.

Attend a clinic.
Are you looking for ways to become a better rider? Why not attend a clinic? Clinics usually give you a chance to learn from experts. These are people whom you otherwise might not meet and so you should make the most of it.

Practice a lot.
As they say, practice makes perfect! You will naturally learn how to get better at horse riding when you do it more often. Try to find out time to ride as much as you can. You can also meet up with your fellow riders. A good idea can be to participate in competitions and have mock competitions with your friends. The competitive spirit helps you get better at horse riding. You will naturally learn to get over the hurdles.

Know your weakness.
It can be difficult to digest some upfront feedback. However, admitting your weaknesses is perhaps the best way to improve. Identify your problem areas, such as those related to sitting on the horse or cueing them properly. Once you know where you are falling behind, take conscious efforts to correct your mistakes.

Go for a simulator lesson.
If you have been facing issues with regards to sitting, then go for simulator lessons near you. The simulator is going to instantly identify if you are doing something wrong. It could be leaning too left or too right. You might be sitting too far or even too forward in the saddle. At times, you might be applying a lot of pressure on either of the legs. The person teaching you would point out all these mistakes and will help you through them. They will also teach you to use horse riding equipment properly.
Thus, the above-mentioned tips can help you out in getting better at horse riding. Moreover, you should also undertake some common exercises like yoga and running to help you improve your fitness. While riding, you surely have to remain strong in the core. Doing all these exercises will help you get fit.