Petlife is powered by Vocal creators. You support
Alan Russell
by reading, sharing and tipping stories...
more
Petlife is powered by Vocal.
Vocal is a platform that provides storytelling tools and engaged communities for writers, musicians, filmmakers, podcasters, and other creators to get discovered and fund their creativity.
How does Vocal work?
Creators share their stories on Vocal's communities. In return, creators earn money when they are tipped and when their stories are read.
How do I join Vocal?
Vocal welcomes creators of all shapes and sizes. Join for free and start creating.
To learn more about Vocal, visit our resources.
Show less
Benney Struts His Stuff on a Sunday Morning
Give someone the right environment and they will shine.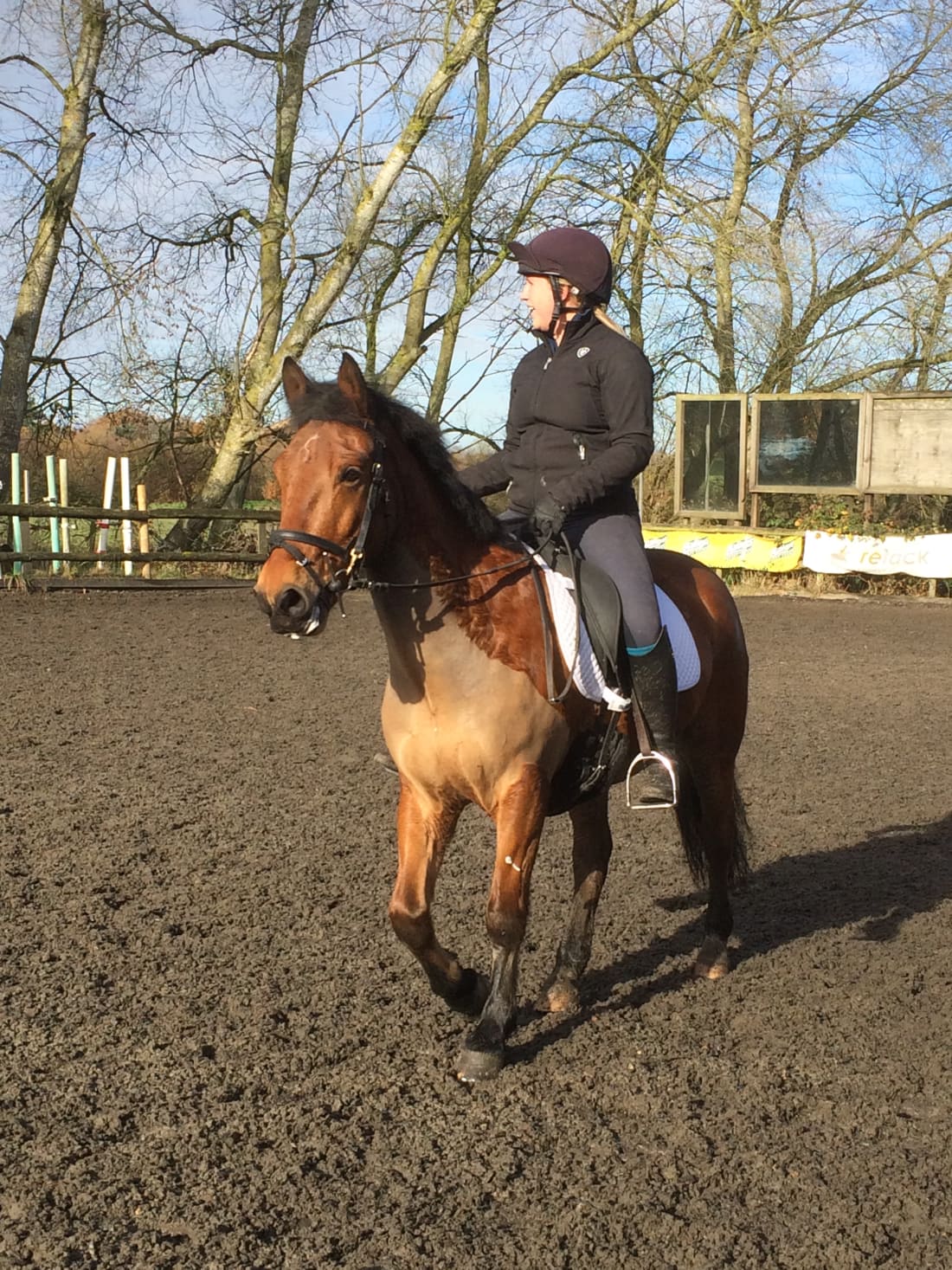 If Benney was a person he would have been the kid in the back row of the class laughing, forgetting his homework and sticking his tongue out at the teacher but this morning all of that was forgotten.
We pulled into the venue.  Dropped the ramp at the back and I lead Benney off the truck.  As soon as he hit the level ground his eyes popped out like organ stops.  He raised his head.  Sniffed the air.  Took in his new surroundings as the veins in his tight neck pumped behind his clipped shiny fur.  Near where he was standing was a paddock where a small Shetland pony was grazing.  They called one another and made instant friends.  Benney must have thought that this strange place was probably OK as at least he could see another horse nearby.
Tacking up was done in record time with everything buckling up and clipping together smoothly.
We walked Benney the hundred yards from the truck to the arena through a busy yard where other horses were being prepared for rides.  Their owners bustling around.  Shod feet clacking on the concrete.  Horses calling one another.  It was a busy environment but Benney, although tense, took everything in his stride as he was lead up by our rider for the morning, Emily Pratt, while my wife, Heather, walked along side.
At the entrance we met Amanda Louise Birch and had chat about Benney's history.  Emily got on board and he had a bit of a mad moment but with her gentling hands on the reins he was settled within a couple of minutes and they were all good to go.
Amanda started the music softly so that Benney would not be startled by the sound seemingly coming from nowhere.  Without ever having met us before Amanda seemed to pick the sort of music I like the most: West Coast Jazz.  Emily and Benney worked their way around the edge of the arena and by the end of the first circuit they were both working in harmony.  The music, which by now had been pumped up a bit, seemed to have a soothing effect on Benney and soon his lead leg was hitting the ground in trot.  Circles, serpentines, leg yields, extended trots and credible attempts at half passes suddenly appeared out of nowhere.  I say "out of nowhere" but a lot of credit for planting this potential has to go to Daisy Jackson who has been schooling Benney twice a week before sunrise at home.  Those mornings were cold but what Benney did should warm your heart.  This little New Forest Pony was suddenly beginning to shine in an environment he seemed to have been waiting for.
What we saw and what was later confirmed by Amanda was that Benney thrived on what were both physical and mental challenges for him.  The moment that pressure was taken off he would revert to the kid in the back row of the class.  Having a laugh.  Trying it on.  Being the class clown.

We were now into about the twentieth minute of the session.  Poor Emily. Her color by now had changed from a healthy glow to a light shade of magnolia as she had been working so intensively.  Benney was just beginning to sweat up a bit.  
After a breather for both horse and rider the music started up again.  No more West Coast Jazz but some boppy pop music.  Benney hit the canter strides just a little unbalanced at first.  Then, could he canter and as Amanda instructed Emily he was able to change the cadence of the stride yet still keep to the same beat.
His 45 minutes in center stage were all over too soon.  The party was over and it was time to call it a day.  He had had such a good time that he did not want to load to go home but the feed bucket with some mix in it and a slight touch with a schooling whip soon had him loaded and on his way home.
I guess that the lesson in life from Benney's big day out is that the kid at the back of the class who is cheeky, a bit unruly and always joking may not be less intelligent than the rest of the class.  They may in fact be more intelligent.  They just need the right environment to realize their full potential.    
Amanda Louise Birch, Benney and Emily Pratt—All Smiling