Petlife is powered by Vocal creators. You support
Jessye Gould
by reading, sharing and tipping stories...
more
Petlife is powered by Vocal.
Vocal is a platform that provides storytelling tools and engaged communities for writers, musicians, filmmakers, podcasters, and other creators to get discovered and fund their creativity.
How does Vocal work?
Creators share their stories on Vocal's communities. In return, creators earn money when they are tipped and when their stories are read.
How do I join Vocal?
Vocal welcomes creators of all shapes and sizes. Join for free and start creating.
To learn more about Vocal, visit our resources.
Show less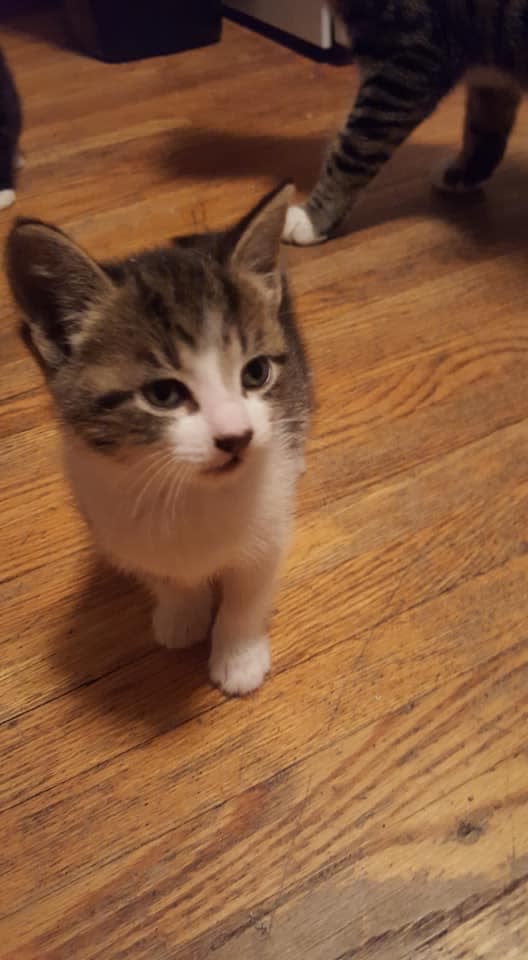 Well, since at least some of you have been reading the story about our adoption journey with our little boy, Arno, I felt it fitting to share the journey of adopting his sister. My husband and I have been looking around at animal shelters and humane societies since we moved about 3 weeks ago, because Arno has been a little lonely. Where we lived before, he had an older female cat who, while she didn't like him and was always hissing at him and cuffing him, was feline companionship for him. 
We've been worried about him because he's been reclusive and distant, so we made the decision to adopt another kitty. We weren't sure if we were going to get an older kitty, or a younger kitty as his companion. The decision was made for us when a friend of ours from high school posted on Facebook that she had two kittens who needed homes. Instantly, we were interested in the little white and tabby kitten with the no-nonsense face. We were told that she's 6-weeks-old, and already litter box trained, and eating solid, dry food. She's been described to us as a little shy at first, but quickly adjusts and wants to play. I can't wait to get her home and settled in so we can see her true personality. She won't have her shots, but we can easily do that, just like we did with Arno.
Tomorrow is the day we bring her home, (6/24/18) and my husband and I were trying to think on a name for her since we had a little time to decide. When we named Arno, my husband chose a name from a popular video game series, Assassin's Creed. Arno Dorian is the name of the protagonist in Assassin's Creed Unity, and our little boy was named Arno with no further thought. 
Tonight, I had searched for video game/nerdy cat names, and came across a relatively long list of "nerdy cat names," and at the bottom of the first page, a name jumped out at me. 
I can tell you, when Arno was named, I had a moment of "That's it. That's his name" and there was no question. When I read the name out loud to my husband tonight, I knew. There's nothing else this little girl could be called, but Mouse.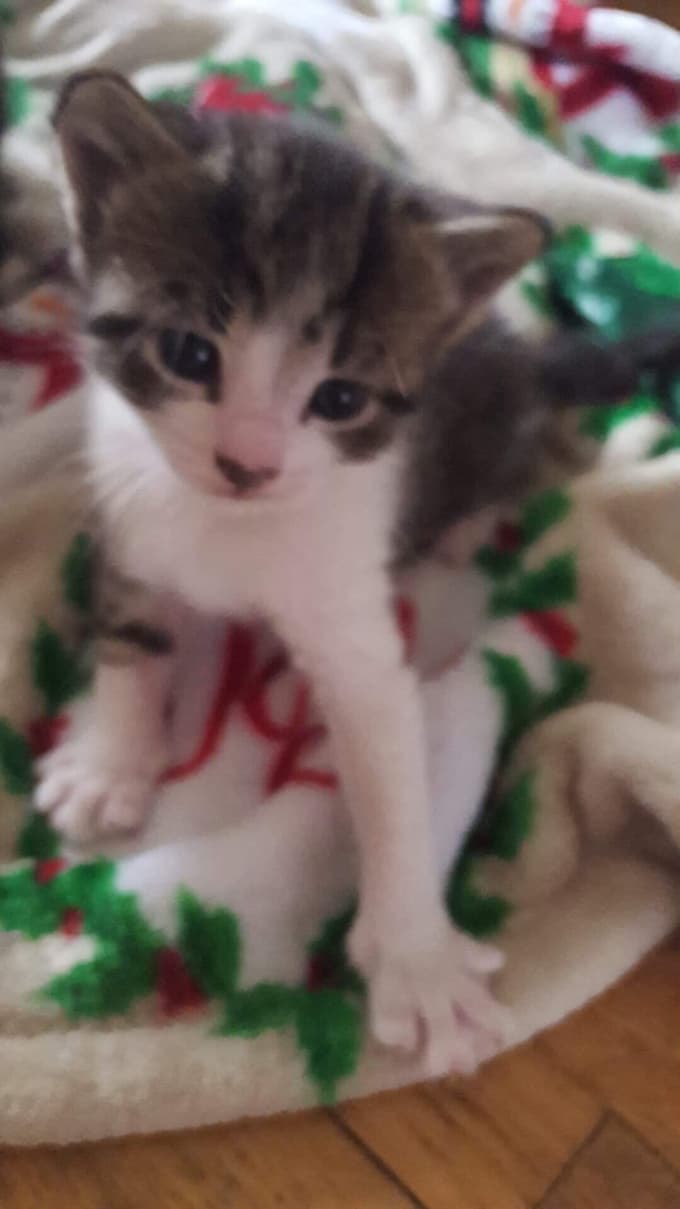 Tomorrow afternoon, Mouse will be coming home and meeting her big brother, and I'm hesitant and anxious, but I know that Arno is not cat aggressive. He's never so much as growled or hissed at another cat, and he only ever swats at my husband or I when we're playing with him. He's got a mild temperament, which is surprising because he was a stray/feral rescue at 8 weeks old. 
Hopefully, we can get them introduced and acquainted so that Arno has a little sister to play with, and Mouse has a big brother for guidance.
Wish us luck! :)
Update (6/24/18):
Well, we found out today that because of a surprise family emergency, we may not be able to go get our little Mouse. The person who owns Mouse's parents had something important come up, and our plans for going to get her had to change. I'm hoping that we can bring our little girl home very soon, and I'm REALLY hoping that we'll be able to bring her home before my carpal tunnel surgery on Friday (6/29).
I'm not going to say that I'm not upset, because I am. I'm bummed that we have to wait a little longer to bring our girl home, but I know that when we do finally bring her home, it will be worth the wait.