Petlife is powered by Vocal creators. You support
Izzy Erlich
by reading, sharing and tipping stories...
more
Petlife is powered by Vocal.
Vocal is a platform that provides storytelling tools and engaged communities for writers, musicians, filmmakers, podcasters, and other creators to get discovered and fund their creativity.
How does Vocal work?
Creators share their stories on Vocal's communities. In return, creators earn money when they are tipped and when their stories are read.
How do I join Vocal?
Vocal welcomes creators of all shapes and sizes. Join for free and start creating.
To learn more about Vocal, visit our resources.
Show less
10 Best Selling Cat Scratching Posts and Pads
Tired of Felix ruining your treasured La-Z-Boy? These best selling cat scratching posts and pads will please your cat and save your furniture.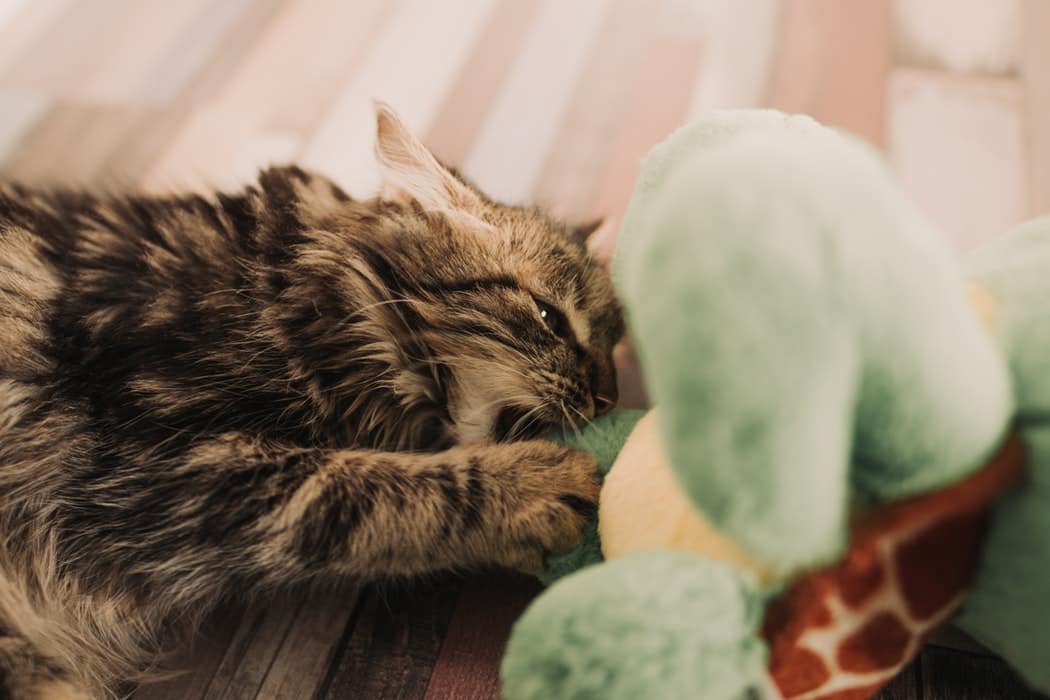 Cats are very particular animals. If you're already a cat owner, then you know that you probably don't own your cat as much as your cat owns you. They are a very defiant and dominate pet. So when it comes to pet supplies for your cat, such as litter boxes and must have cat toys, you need to make sure you have exactly what they need. And that means having the best selling cat scratching posts and pads throughout your house!
Whether you are a current cat servant or you're looking into adopting one, a scratching pad or post is a must have, unless you want them to scratch up your furniture. In that case, you don't need to worry about it. But if this is something you want to prevent, which most of us do, then you'll want to invest in a few cat scratching posts and pads.
Cats tend to be finicky felines and according to the United States Humane Society, there are several reasons cats feel the need to scratch including:
Removing the dead outer layer of their claws

Marking their territory with a scent and a visual mark

Stretching their bodies and flexing their feet and claws
In an effort to eliminate this behavior in the same place you like to stretch your body and feet, we've gathered a list of the best selling cat scratching posts and pads.
Ultimate Scratching Post by SmartCat
If you're looking for more of a traditional scratching post, this pioneer scratching post from SmartCat should do just the trick. Standing over 30 inches tall, this best selling scratching post allows your cat to get the stretching they need while giving them a post to scratch. It's a win-win situation for both of you.
Aside from being durable and sturdy, this scratching post can be easily assembled. It's made with woven sisal to attract your cat and can stand up to the scratching and pawing your cat is sure to enjoy.
Ultimate Cat Scratcher Lounger by PetFusion
With thousands of reviews, this best selling cat scratching pad also serves as a lounge area for your cat. Stylish and functional, it features a thoughtful award-winning design with comfortable curves that allow your cat to nap after they're done playing. This scratching pad serves many purposes including giving your cat exercise, stretching and play time, and helping them to relieve stress.

This scratching pad comes with a 6-month warranty for your convenience. It's made from non-toxic recycled cardboard which makes it eco-friendly and it's reversible so your cat has plenty room to play.
Baza Cat Tree by TRIXIE Pet Products
The Baza cat tree by TRIXIE Pet Products will provide your cat with endless opportunities for entertainment. You furry friend(s) will be able to stretch and sharpen their claws on one of the two posts and then climb up top to take a wink when they're finished. It's known to be one of the favorite pet supplies for cat owners.

The Baza cat tree comes naturally wrapped with woven sisal, which attracts cats. It features a hammock with a metal rim for added support and a dangling pom toy for play time.
Turbo Scratcher by Bergan
The Bergan Turbo cat scratcher is a best selling cat scratcher that features a flat yet durable surface and is surrounded by a track with a ball that spins for your cat to play with. It comes in a variety of colors and is designed to provide your cat with loads of fun. This scratching pad is perfect for new kittens to help introduce them to the idea of using cat scratching posts and pads.
As the #1 best seller in its category, it is a must have for cat owners. It's durable and replaceable design means it withstand hours and hours of activity.
Curve Scratching Pad by 4CLAWS
This best selling curve style scratching pad from 4CLAWS is sure to be one of you cat's favorite toys with its curved durable surface made from recycled cardboard. At less than $30, it's a small investment to make when it comes to the happiness of your cat and scratch-free furniture.

The BASICS collection cat scratcher features a modern curved surface that allows your cat to stretch into a comfortable position. It's 10 inches wide so it can accommodate cats of all sizes. Made with recycled cardboard, the 4.5 star product can be positioned so the curve is more like a hill, or flipped over so it mimics a valley. Either way adds a unique dimension to cat's experience.
Durable Cat Scratcher Lounge by Bone and Yarn
Bone & Yarn's two-in-one cat scratcher doubles as a lounge and a scratching pad. Now your cat can play and then lay down for a nap after wearing themselves out. Cats love firm surfaces like this. And it really gives you some extra free-time while keeping your furry feline busy.

This long-lasting cat scratcher is easy to handle and fun for your cat to play with because of it's two-in-one design. It's perfect for homes with single cats. And you get a free catnip with your purchase.
Kitty Hoots Big Mama's Scratchy Box by Fat Cat
With hundreds of positive reviews, this scratching pad is without a doubt going to be one of your cat's favorite toys. Rated 4.5 stars, I couldn't not include it in this list of best selling cat scratching posts and pads! Not to mention the furniture that it'll save when you purchase it for your fur baby. 

Big Mama's Scratchy Box features tassels for kitty play time. It's easy, convenient, and 100 percent recycled which makes it the ultimate eco-friendly cat product. Plus, you get a free catnip with your purchase. You just can't go wrong here.
Tiger Tough Fuzzball Scratcher by Furhaven Pet
Furhaven Pet makes some of the best selling cat scratching posts and pads on the market, and as such, this scratching post will keep your cat or cats entertained for hours at a time. You'll easily be able to leave your cat alone without wondering what they're going to get into. With this scratching post, they will most likely be doing the same thing they were when you left: playing!

With over 30 different configurations and colorful plush balls for playtime, this scratching post has it all. It includes a natural sisal covered carpet base to help get your cats in the mood and it works great in houses with multiple cats.
Escapade Cat Tree by MidWest Homes for Pets
Ah, cat trees! Every cat's guilty pleasure and a piece of must have cat furniture! With this MidWest Homes cat tree, your cat will love you forever. It features a bolstered lounging perch, resting bench, lounging lookout and low bolstered cat bed with tough sisal-wrapped supports for extreme durability.

This multi-level cat activity tree is easily assembled and comes with a 1-year manufacturer's warranty. It has several lounging and play options which makes it perfect for multiple cats or one royal highness. 
The Original Scratch Lounge by Scratch Lounge
The Original Scratch Lounge has been dubbed "the world's best cat scratcher" and consumers seem to agree. This pad is super light and durable, which really establishes it as one of the best selling cat scratching posts and pads. It provides enough space to accommodate even the largest cat breeds, as well as small cats and it comes with an interchangeable floorboard.