How Do Zoos Prepare for Hurricanes?
Pet owners are urged to evacuate, but zoos have to hunker down and ride out the storm.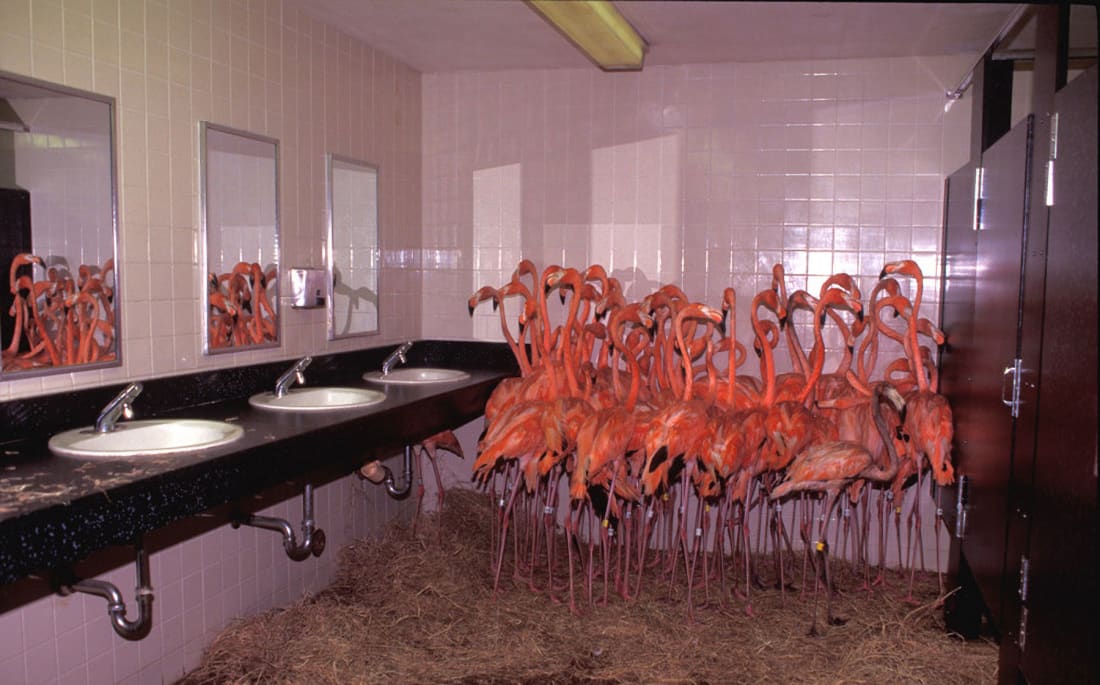 Preparing for a hurricane is hard enough as it is, but it's even more complicated when you have thousands of wild animals to protect and care for. While pet owners are generally urged to evacuate, zoos do not have that ability. For one, the stress of travel, especially a last-minute relocation, can harm and even kill many animals. Hurricanes also are not easily predictable. Relocating animals can end up putting them in greater danger, even if they do survive the evacuation process. By the time zookeepers are positive they're in the path of a hurricane, it's often too late to pack up the animals, enough food and bedding for an indeterminable amount of time, and any other necessities onto a truck and face the hundreds of miles of evacuation traffic. Therefore, zoos generally hunker down for the long haul when a natural disaster is predicted. So how do they protect thousands of animals from something as vicious as a hurricane?
Be Prepared
The Association of Zoos and Aquariums requires that all facilities have an emergency plan in place for natural disasters. They also require them to hold a bare minimum of one disaster prep drill a year. These rules came into effect after 2005 when Hurricanes Katrina and Wilma wreaked havoc on zoos and aquariums in Louisiana and Florida. Almost all of the 10,000 fish in the Audubon Aquarium of the Americas died when the facility lost power during Hurricane Katrina. This disaster forced the Association to look at the values zoos have to communities and the value of their animals, many of which are endangered species and can't actually be given a monetary value. When there is enough warning time, other zoos do sometimes pitch in and take in animals that are movable but might have trouble riding out the storm, or send supplies over to help those who are staying.

Human Preparations
First and foremost, zoos need to have employees to ride out the storm alongside the animals. Several zoo staff members (15 in the case of Hurricane Harvey) stay and sleep either on cots or on the floor in enclosures. These employees are responsible for removing signs, tarps, and loose debris that could be lifted up and damage property during the storms. They board up windows, prepare generators and gas tanks, and make sure there is enough food and supplies for both the animals and themselves to ride out the storm. Internet and radio communication is used between employees in the various shelters to make sure that all animals get the correct diet at the correct times. The command center, or the building where the majority of the employees stay, often ends up doubling as a triage center. If any of the animals are injured during the storm, they will be brought there for treatment.
Move Animals to More Stable Enclosures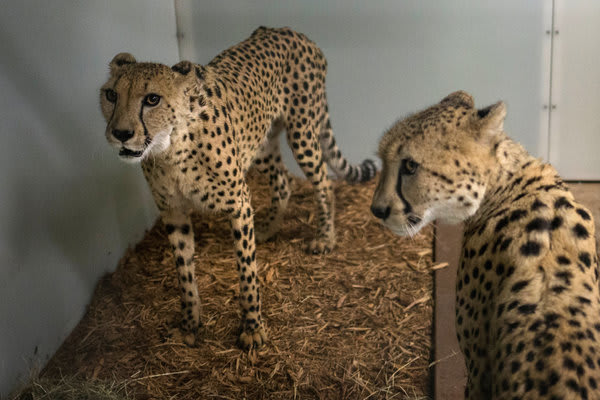 During Hurricane Andrew, the Miami Zoo housed its flamingos in a bathroom to keep them safe from the storm. The same flamingo flock rode out Hurricanes George and Floyd in the bathroom as well. However, these storms caused the zoo to construct even more stable concrete enclosures specifically for this purpose. Communications director Ron Magill described these buildings as able to withstand "the strength of a major hurricane." Larger animals, such as rhinos, gorillas, tigers, and giraffes, stay in their usual sleeping quarters, and zookeepers are charged with making sure they stay inside until it's safe. Regarding the safety of this protocol, Magill stated, "Night houses are made of poured concrete, welded metal, to withstand the strength of the animal itself. And fortunately, it's also strong enough to withstand the strength of a major hurricane."

Food and Water
Feeding and watering the animals and the employees is obviously very high on the priority list. Power outages and high winds can compromise the zoo's existing refrigeration systems, so many rent freezer and refrigerator trucks beforehand to have a backup plan. Zoos try to go into the storm with 10 days of food for most animals, and a month's worth of food for the larger animals, as well as plans in place to get more food sent in as soon as the storm passes.
Hope for the Best
Even with years of planning, there are some animals that just can't be contained under such circumstances. In the build up to Hurricane Irma, Dr. Paul Reillo, founder and president of the Rare Species Conservatory Foundation in Loxahatchee, Florida, explained, "We have large African antelope here and unfortunately they cannot be caught up and put in small spaces they're out in their environment and hopefully they'll hunker down and be fine." Likewise, they can only plan for so many scenarios regarding property damage. Zoo Miami's former aviary, Wings of Asia, was destroyed during Hurricane Andrew. It was built to withstand the winds, but not the impact of a mobile home that was picked up in the storm and launched into the net. But whatever the results, nearby zoos step up to help with the recovery process. They will bring food, supplies, and even employees over to help rebuild and take care of any animals that need help in the aftermath. The AZA provides itself on being a community, and they have provided exceptional support for member organizations after recent storms.