Grant Writing Tips for 501c3 Animal Rescues - Part 1
Get organized first!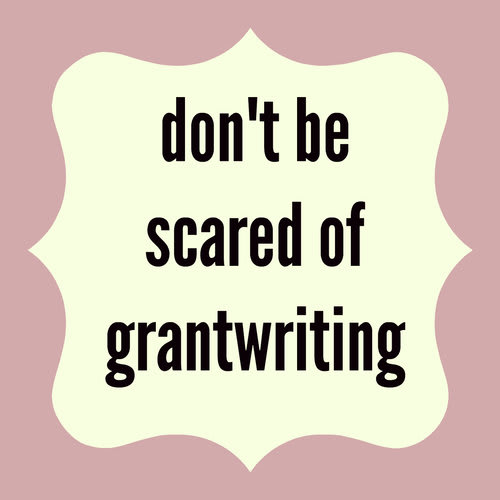 One of the biggest problems that animal rescues face is fundraising, be it an event or writing asking donors for money, this includes grant writing to foundations who openly are offering FREE money to help them.
An average regular small neighborhood 501c3, domestic animal rescue, unlike the "not for profit private humane societies," with staff, is typically a few volunteers working non stop to help the animals in their community, who also have "real" jobs. Sound Familiar? Keep reading.
These grassroots rescue folk, when not at their "day" job are maxed out with the day to day operations; incoming, outgoing, transportation, vet visits, adoption events, managing fosters, they usually don't have time at the end of the day to sit down and take a few hours (or more) to find grants and then write them. 
Even if they did, are they organized enough book keeping wise to be productive. Its hard enough to find fosters and volunteers to help most of the time, finding people to help write grants seems to be a needle in a haystack.
For years now I have volunteered my services to write grants for a number of rescues, in different geographical regions, on a regular basis.
They are all different in their causes. One dog species only, one breed specific, one cats and kittens only, one dogs AND cats, and recently one sanctuary/hospice for animals in general (but they are starting with cats right now).
When I apply for their grants, many of them are not going up against the others. If too many people are applying, well only so much money can be awarded. So perhaps you should consider than when you find a jewel of a grant, try your hand at it first before announcing to the world!
Grants come in all types, so when you are searching, keep in mind to expand the words you use; they can be a one page, tell us your name and your groups contact info, or 20 pages of hard core questions requiring references from all the vets, A/C and rescue partners you know.
Free money can also be region, species, age specific so be cognizant of that. They can be related primarily to;
General Operation; Spay/Neuter, Vaccinations, Microchips, Basic Medical

Senior/ Medical pets; May be with a Senior "human" or on its own, Hospice, Sanctuary

Program based; Pets with the homeless, Senior 2 Senior, Feral Cats Trap Neuter Return

Facility expansion; Adding a quarantine room, brick and mortar type stuff, capital improvements

Abuse/Neglect; 

May need to have paperwork from local authorities that you were asked to help with this (not always, depends on foundation)

Specifically related to puppy mills, hoarding, general abuse by a individual(s) on an animal, Dog fighting, Research Lab facilities.

Urgent Medical cases  

Medical diagnosis specific;  Cancer, species/breed specific medical issues

The species I see the most often are:
Dog specific, Cat specific, Dog and Cat

This series of Grant Writing tips will hopefully get you closer to where you need to be. 
Before you start to work on a grant find the grants, or decide you are going to get "gung ho" looking for grants to apply for, spend some time preparing your information and putting it somewhere safe.
The reason being, some grant applications you have to print out and fill out by hand, some require you to sit down and enter all the information requested in one sitting (online), others allow you to save as you go (online). 
So to avoid wasting your time, have the information you need easily accessible, so no matter which format you are faced with, you can get it done, reasonably fast.
I use Google Drive, which is free, as opposed to my hard drive, because if my PC crashed, that would be bad. I also like the feature where you can share the information in the folders with select people. 
Google Docs, accessible via Google Drive, is also pretty handy as you can share with your team and have multiple people working on grants, with someone in another location and make changes real time, viewable by everyone instantly.
Now that you have found a safe place to put the information, what information do you need?
If you use Google Drive (or if you are feeling lucky with your local pc), here are some suggestions for folders to stay organized.
501c3 Information

Grants

Financial information

Stats

Fund Raising Resources

Pictures, Videos

Programs

Competitions

Product Procurement

Each folder has sub folders, which will be discussed in more detail, in a follow up-story.
Let's start with the 501c Folder, you should add the following:
1. A document with basic information about your 501c3
Legal name of 501c3

EIN number

Contact Name

Contact number, fax if available

Address for 501c3, usually not a PO box. May need to be a email you can receive product donations

Websites
-Public
-Facebook
2. A copy of the 501c3
3. A list of your board of Directors including affiliations
4. Forms
Adoption Application

Adoption Contract

Foster Application/contract

Any document you use to run your rescue, including training manuals for fosters

5. Mission Statement
6. Articles of Incorporation / By Laws
7. Any paperwork you needed to gain 501c3 status
8. If you can sell merchandise, a copy of your permit
More to come in "Part 2" of the Grant / Fundraising Tips